South Africa Risk Summit
In-Person | Johannesburg
Four Seasons Hotel, The Westcliff 67 Jan Smuts Avenue, Johannesburg South Africa
Part of Inside Africa
Get an outside-in perspective on South Africa
We're excited to announce that Moody's is hosting an in-person event to bring together C-level executives, Moody's analysts and international investors as part of Moody's Week in South Africa program. The half day event will kick-off with a headlining keynote Mark Mobius, a prominent emerging markets fund manager, exploring the impact of geopolitical events and tightening global financing conditions on emerging markets and South Africa.
The Summit will also cover:
How are geopolitics, inflation, and supply chain changes affecting markets?
How are investors managing risks and positioning for market volatility?​
How are SA issuers performing in comparison to other developing markets?
What are the key risks that South African banks and corporates facing?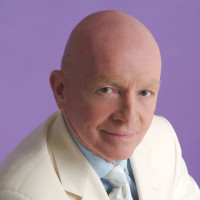 Dr. Mark Mobius
Founder
Mobius Capital Partners
We look forward to (re)connecting with you!
Event Details:
Venue Name: Four Seasons Hotel, The Westcliff
Address: 67 Jan Smuts Avenue, Johannesburg, South Africa
Date: April 20, 2023
Time: 08:30 SAST